All-in-one Brand Identity Design to Craft a Powerful Brand
Get a complete brand identity design package that includes custom Logo, business card, envelopes, Letterheads, and even Social Media cover design.
Brand identity is an essential part of any company that means business. it's the image your brand makes on people, without a word spoken.
This impression is what sets businesses apart and can make or break any business based on nature and values it represents.
At BrandLume, we focus on creating stunning and soulful Brand Identities and logos that have a purpose and leave a lasting impression through every interaction.
Perfect Design for Any Business or Industry
We've served businesses from every industry and have industry expert graphic designers in our arsenal.
Get dozens of designs to choose from in just 8 days, and rest assured with our 100% money back guaranteed if you don't like any of them.
So, check out some of our previous works and get your own awesome design in 3 simple steps!
Multiple Designs From Multiple Designers
At BrandLume, we understand that everybody's perspective of perfect design is a little different and well, personal.
So, we don't just match you with one designer (as one designer's concept could be very different from what you'd like), but rather run your project through our pool of expert graphic designers.
This way; you get dozens of unique designs from multiple designers for the price of one and at one go.
Dozens of Designs in Just 8 Days
Have you tried getting dozens of 100% custom professional graphic designs from a branding agency in just 8 days before?
If you have, then you'll know the value of our revolutionary platform.
At BrandLume, you will get dozens of stunning designs from multiple Graphic designers in just 8 days.
Then you can pick your favorite one and further refine it till it's perfect.
Complete Brand Identity Package Delivery
Once you are completely happy with the Logo design, we'll create the rest of the collaterals like a business card, envelope, Letterhead, and Social Media cover.
Once you are happy with it all, we'll provide you the ready to publish files for both digital and print formats.
And of course, you get 100% of the copyrights for the design you pick.
BRAND IDENTITY DESIGN PRO
$989USD

Nail that first impression with a stunning design package

What you will get:

- Logo Design
- Business Card Design
- Letterhead Design
- Envelope Design
- Facebook Cover Design

Dozens of designs to choose from:

As part of this package we will provide you with more than a dozen different designs to choose from. Once you finalize the design, we will then send you all files for that particular design

Production ready files:

We'll provide you with all production-ready files to post online or send to the printer.

100% your Copyright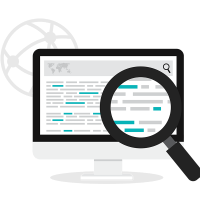 We Have Got Everything You Need! Can't Find?
Search Away
Do You Need Our Help To Guide You Through?
You Got It!