Custom Business Card Design Service for a Killer Networking
Whether you desire the Extravagant, modern or the classic business card that speaks to your Brand's personality.
Our professional business card designers will bring your vision to life and make you the killer business cards you'd love, or 100% of your money back guaranteed!
At BrandLume, we realized long ago that everyone's perception of perfection Is a little different, and that one designer's illustration might not match your vision.
Which's why we run your vision through our pool of pro-business card designers and have them provide dozens of custom business card designs for you to choose from, in only 8 days.
This way you get a variety of business card designs to choose your perfect one from and you can even refine it further if you wish!
Choose From Multiple Business Card Designs
We'll give you dozens of custom designs in just 8 days!
Unlike other branding and business card design agencies and like all our other branding services; you get multiple business card designs from dozens of our pro graphic designers for the price of one.
And yes, in only 8 days, and get to further refine your favorite one till it's perfect!
Full Format Delivery of the Business Card
Once you are completely happy with your custom business card design, we'll produce your final design in relevant file formats and provide you the ready to publish files for both digital and print usage.
And of course, you get 100% of the copy rights for your custom designed business card.
$399USD

A unique card designed to build connections

What you will get:

- Custom Business Card Design

Dozens of designs to choose from:

As part of this package we will provide you with more than a dozen different designs to choose from. Once you finalize the design, we will then send you all files for that particular design

Production ready files:

Your business card design will be uploaded in the correct formats—based on your stated needs—and will be ready to send to a printer. Typically this means a production-ready Adobe Illustrator file, Adobe Photoshop file, PDF file or EPS file.

100% your Copyright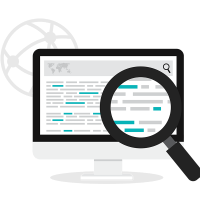 We Have Got Everything You Need! Can't Find?
Search Away
Do You Need Our Help To Guide You Through?
You Got It!