Complete Company Marketing Collateral Design Services
Your company's marketing collateral design needs to flaunt your brand in a consistent, yet intriguing way.
So, if you need a custom menu, brochure, pamphlet, flyer, print or billboard, trade show Booth & leaflet collateral designed, look no further.
Trust our expert collateral graphic designers to create the perfect design that you'd love, or 100% of your money back guarantee!
At BrandLume, we realized long ago that everyone's perception of perfection Is a little different, and that one designer's illustration might not match your vision.
Which's why we provide you with dozens of collateral designs done by our pool of Pro graphic designers for you to choose your favorite one from & further refine it too- in 8 days or less!
Choose From Multiple Collateral Designs
We'll give you dozens of 100% custom marketing collateral designs in just 8 days
Unlike other collateral graphic design agencies and like all our other branding services; you get multiple designs from dozens of our pro graphic designers for the price of one, in only 8 days and get to further refine your favorite one!
Our experts know how to make intriguing, yet consistent marketing collaterals that flaunt your brand in every industry & niche.
So, checkout some of our previous collateral design examples under each category below and get your own awesome collateral design that impowers your marketing campaigns.
Full Format Brand Style Guide Design Delivery
Once you are completely happy with your custom collateral design, we'll produce your final design in relevant file formats and provide you the ready to publish files for both digital and print purposes.
And of course, you'll get 100% of the copy rights for your custom designed collaterals.
Fliers and postcards that reach clients
Designs that illustrate your story
A popping poster that entices viewers
The printable, foldable way to engage
A custom banner design to draw visitors to your booth
Billboard design that projects your message
Appealing menu design that will leave you salivating
Trade show booth design to show you off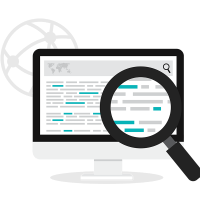 We Have Got Everything You Need! Can't Find?
Search Away
Do You Need Our Help To Guide You Through?
You Got It!