Complete Content Marketing Services at one SEO Agency
Companies that dominate the online world today have one thing in common. They all have a thought-out content marketing strategy and excel at creating tangible results through it.
But their content marketing plan isn't about posting low converting blog posts that no one reads or has no SEO value.
They produce SEO friendly content that their audience is hungry to consume, pulls them down the sale funnels and makes search engines happy at the same time.
At BrandLume, every content marketing service provided is laser-focused to create tangible ROI for your business by combining cutting edge SEO and content marketing strategies.
Check them out below and see how you can dominate Content Marketing in 3 simple steps.
We have packaged all types of content marketing services into simple products below.
All the details you need to make informed decisions can be found within each product page.
Premium Blog
Writing Services
A Fully Managed Premium Blog Writing Service that converts
 Highest-Quality Articles
 Topic Ideation and Research
 Full SEO Optimization
 Clean HTML Formatted
 Unlimited Revisions
Complete Press
Release Services
Press Release Writing + Distribution, Access to 440K+ Outlets
 PR for USA, Canada & Europe
 Industry-specific PR Journalists
 15-90+ High DA Distributions
 440K+ News & Website Outlets
 Premium Press Release Writing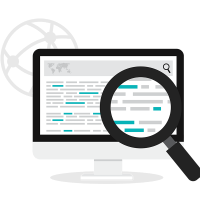 We Have Got Everything You Need! Can't Find?
Search Away
Do You Need Our Help To Guide You Through?
You Got It!