Complete On-Page SEO Check, Analysis & Optimization Services
What is on page SEO audit & optimization?
OnPage SEO is the optimization of the content & HTML coding on the web pages to get them ranking higher in SERPs on Google & Bing, whereas off page SEO refers to optimization of external factors like backlinks that affect the page's ranking.
OnPage optimization is crucial in making a page deliver to its full potential in SERPs ranking, conversion and achieving the lowest cost per clicks possible. This process can save or make you thousands of dollars, that otherwise would be missed.
A thorough on page audit is a must for full optimization, but most SEO agencies don't run a full audit to find hidden issues & do a basic optimization.
At BrandLume, we always start every on-page SEO audit with an in-depth on page checker, so nothing is missed and the page is 100% optimized when we are done.
Enjoy 100% SEO Optimized Pages, Hassle-Free
We've been able to master the art of OnPage optimization and use a thorough step by step process to make every page as good as it can be.
To start; we'll do a complete on page analysis of your webpage, using our on-page SEO checker.
Our SEO experts then get busy understanding your page's intent, researching best keywords to target and optimize for.
Once all the on-page auditing and analysis is done; our team of SEO experts gets busy optimizing every factor and element of the page to make it perfectly optimized for search engines and users.
We'll fully SEO optimize things like URL structure, meta tags/ descriptions, title tags, headings, images and all internal links to name few.
Once everything is finalized, we can either make the changes live (on WordPress sites) or provide it in a report.
You'll get a full report of all the changes, either way, so you can see a clear before and after picture and can compare the optimization's effect on your page ranking in the coming months.
$99USD/page

The best way to get your website optimized to get you more business

Got more pages? No Problem!

2-4 Pages:&nbsp &nbsp &nbsp $95/page
5-9 Pages:&nbsp &nbsp &nbsp $89/page
10-19 Pages: &nbsp $85/page
20+ Pages: &nbsp &nbsp   $79/page

To get the multi-location discounts:
Simply pick the number of pages at checkout and discounts will apply automatically

Optimized Page Title & Headings:
We'll provide page title & headings(upto 3/page) after doing keyword research related to page topic.

Meta Description Optimization:

We will write an optimized meta description for each page

Meta Descriptions summarizes a page's content and same is visible on Google search results.

URL Optimization:
We will optimize your pages' URLs by including relevent keywords.

Get Alt-Tags for Images:

We will update your images' alt tags used on a page.

Alt-Names known as Alt-Tags are used within an HTML code to describe the nature and function of an image.

Intensive Keyword Research and Density:
We'll find the best keywords, incl. a competitive analysis and intent along with geographic targeting (if reqd.).
Definitely!
But we can only make changes directly to your web pages if your website is built on
WordPress
and already have an OnPage SEO plugin like
Yoast SEO
 installed.
We will also need login credentials to be able to make the make all necessary changes.
If your website is not WordPress: We'll provide you with a full report that indicated exactly what to change to make your webpage 100% SEO optimized.
You can complete your order simply by adding the product in the cart, updating the quantity of item based on web pages you wish to optimize and check out.
After the order is processed, we will send you the intake that would ask for the URLs you want to on page SEO optimize.
Our SEO experts will get started with your webpage SEO optimization as soon as we have that info.
OnPage SEO is just like the root of the tree where the tree is your website platform.
In order for the tree to stand tall and keep growing, the roots need to be strong and evenly laid out under the ground.
If OnPage SEO optimization is not done properly, no matter how much you spend on your website for boosting SEO and for the growth of your platform, it will never be able to produce the quality fruit that you planted the tree for.
So, in order to make the foundation right, OnPage SEO optimization is really important and takes care of many aspects of your webpage by telling exactly what your page is all about and making all resources on that web page searchable for right targeted keywords.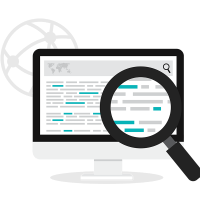 We Have Got Everything You Need! Can't Find?
Search Away
Do You Need Our Help To Guide You Through?
You Got It!