Complete Website Design & Development Services to Grow Online
Looking for the best all-inclusive custom web design & development agency that combines functionality, latest SEO techniques & stunning design to grow your company's business online? Then, you've come to the right place.
Here at BrandLume, we focus on designing responsive WordPress & WooCommerce websites that are built to produce real business results for companies, instead of acting as online business cards.
Our focus is designing custom responsive WordPress & WooCommerce websites for small & medium businesses that stack up against 50-150K websites for fraction of that cost, and we do it in all-inclusive packages to make things, hassle-free.
So, check out our array of web solutions for SEO, mobile & speed optimization of your current site, maintenance packages, landing page designs or complete website design & development packages.
Looking For the Best Website Design & Dev Agency For Small or Medium Sized Companies?
You see there are hundreds of website designers & developers out there. From cheap freelancers that produce pretty but useless websites to the super expensive web design agencies that tailor to extremely customized tasks.
What most small & medium sized companies need though is a website that can rank well on Google, have a high visitor to buyer conversion, be scalable and customizable as their business grows.
AND of course, do all that, plus more, without breaking the bank. Well, that's exactly what BrandLume is specialized in.
So, don't put your company's online faith in the hands of cheap & unreliable freelance web designers, or overpay for unnecessarily complicated websites developed by agencies that built sites from scratch.
Enjoy agency level website design customization & reliability for the price of freelancers, at BrandLume.
We also drink our own cool-aid & our website is just another example of the 300+ websites we've designed & developed using WordPress & WooCommerce.
Not Just Another Website Design & Development Agency
BrandLume is the first omnichannel platform for everything digital marketing, branding and websites in one place.
What does that mean for you?
Well, for starters; you no longer have to hire & deal with different companies for your branding, website design, web development or digital marketing initiatives.
No more provider management nightmares, campaigns taking for every to implement or being overcharged for the services you don't need.
Here you have access to all the solutions & experts you'd need, in one place, done by one company (not different freelancers), with upfront prices & no long-term contracts.
What does it mean for your Website needs?
It means that your website is built with not just web designers & developers, but brought together by SEO, speed & digital marketing experts who will develop a website that produces real results.
It also means that you aren't left to find other companies to manage, optimize, market & grow your website after its development.
So, check out our website solutions below with previous work examples, upfront prices and timelines to see why hundreds of companies globally choose BrandLume.
Swipe Left-Right to Explore all Packages
$2000USD

Ideal for Local Business

We will only charge 50% of the total amount now and rest after completition of the project.

What will you get:

Upto 5 Page Wordpress Website incl. Home Page, About Us Page, Contact Us Page, plus two pages of your choice
Licensed Theme and Plugins (licensed copy of Elementor Page Builder and Astra Theme)
Use of up to 15 Shutterstock images
SEO Optimized
2 Revision Cycles Included
Website Migration (If Req.)
$4000USD

Ideal for Medium/Large Business

We will only charge 50% of the total amount now and rest after completition of the project.

What will you get:

Custom Wordpress Website with Two Design Concepts for Homepage with up to 2 Revisions
Up to 2 Inner Page Mockups with up to 2 revisions
Blog Activation
Up to 3 Contact Forms & 3 Widgets
Two (2) Free Plugin Installation
Up to 40 Page Transfers (subject to review and scoping)
HTML and XML Sitemap
Branded WordPress Login Page
Responsive Web Design
Homepage Slideshow, Photo Gallery, and other features as needed
Delivery takes approximately 30 to 45 days depending on the complexity of the site design and timeliness of feedback.
Have Specific Needs?No Problem!
We will get you the perfect WordPress site, fully custom built for your needs!
Swipe Left-Right to Explore all Packages
We generally charge for the web development in two installments. We charge 50% of the amount to kickstart the project and the remaining 50% is deducted after the approval and finalization of the project.
We strongly discourage our clients to do that and we generally do not provide access to the website during its development phase due to the fact that it may cause errors and can cause setbacks in the dedicated project timeline. As the project is approved, you will be provided with all the credentials.
Since the website needs immediate attention in case of any major error, we do not launch the website on Friday.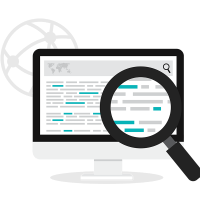 We Have Got Everything You Need! Can't Find?
Search Away
Do You Need Our Help To Guide You Through?
You Got It!